Double R Limited Auto Supplies
Double R Limited Auto Supplies
Address:

313-317 Balmain Village

,

Couva, Trinidad

Phone:

(868) 679-4913

Fax:

(868) 679-2294

Email:doublerauto@live.com

Hours:

Sun:

8:00 AM

-

12:00 PM

Mon:

8:00 AM

-

4:30 AM

Tue:

8:00 AM

-

4:30 PM

Wed:

8:00 AM

-

4:30 PM

Thu:

8:00 AM

-

4:30 PM

Fri:

8:00 AM

-

4:30 PM

Sat:

8:00 AM

-

3:00 PM

Tags:

automotive parts, car tools, k and n filters, car parts, amsoil oil, royal purple oil, red line oil, bosch sensors, brakes pads, kayaba shocks, mothers polish, motor oil, car parts, suspension parts, iridium plugs

Double R Limited Auto Supplies.
"A Company of Quality & Service"
Retail Suppliers of Automotive Spares, Lubricants, Tools & Accessories.

Authorized Service Center for Die Hard and Atlas Batteries

We also Supply:

AIR & OIL FILTERS:
K&N, Fram,Royal Purple, Sakura, Purolator, Black Clubs, Ausco, Filtercraft etc..

ENGINE OILS:
Royal Purple, Amsoil, Quaker State, Castrol, Total, Shell, Honda, Mitsubishi, Hyundai, Nissan, Toyota, NP, and all Genuine Brand Name Engine & transmission oil.


CAR CARE PRODUCTS:
Distributor for HS ULTRA GLOSS PRODUCTS..
Mothers, Amsoil, Redline Synthetic Oil, Duralube, QMI, Gold Eagle, Caterpillar, Penray, Prestone, Bar's Leak, Waxco, Lubeguard, WD-40 & CRC.

We also carry and stock a wide range of:
Suspension Parts, Disc Pads, BrakeShoes, Oil seals, Gaskets, Cables, Bushings, Shocks,
Complete Cradles, Bearings(all brands), Engine Mountings, Transmission Parts,Velocity Joints,Universal Joints, Bulbs, Clutch Discs, Pressure Plates, Rotor Disc, Wheel studs & Nuts and many more.....

ACCESSORIES:
CHROME KITS, EXHAUST BARRELS, EXHAUST TIPS, FOG LAMPS, HID LIGHTS, LED BULBS, GAUGES, STICKERS, EMBLEMS, NEON LIGHTS, HORNS(regular, straight, echo, european-bmw), Aftermarket Headlamps and tail lamps.

WE ALSO STOCK A WIDE RANGE OF PARTS FOR: SUZUKI,SUBARU,HONDA,VRG GALANT AND LOTS MORE.



OPENING HOURS

MON to SAT 8am to 4:30pm
SUNDAYS & PUBLIC HOLIDAYS 8:00am TO 12:00 Noon.



http://www.facebook.com/video/video.php?v=275061000081&ref=mf
---
---

---

SALE ON RADIATORS
Deal
Price: $1600
Value: $2200
Savings: $600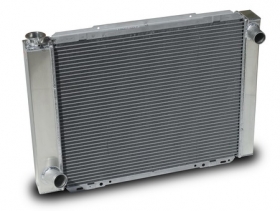 5% off ATLAS batteries, shock absorbers and suspension parts
Sale
Price: $0
Value: $0
Savings: $0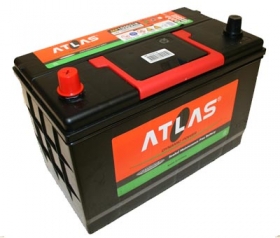 ---

---


Submit a review
Prices:
Service:
Overall:

These people will definitely get my support always, i\'ve been to both branches and was very much amazed by the type of service presented to me. The staff is very friendly and accommodating. These fellas know their stuff.. keep up the good work fellas, both south and central..
Prices:
Service:
Overall:

The first thing that I noticed at Double R Auto (well, after the courtesy of the staff) was the vast (and impressive!!!) technical knowledge possessed by the staff. These people know what they are about, they know their products and they know about cars! With honest, competent, customer-oriented service by patient, knowledgeable, courteous staff and quality, top of the line , lasting products, I thank God that such a place exists where I can get the things that my much-loved car requires. God bless!!!
Prices:
Service:
Overall:

Double R is truly a great place to get all my auto parts from. Excellent customer service, courteous and always willing to help. As a woman it is assuring to know that I would be able to shop and get the right stuff for my car without second guessing… truly a great feeling. Double R Couva the best place to shop for all your vehicle needs and so much more!!
Prices:
Service:
Overall:

Excellent customer service, these people really know their stuff about cars.Lots of accessories as well. Great prices and a very convenient location. I will definitely make them my go to auto parts supplier.
Prices:
Service:
Overall:

fantastic service...quality parts with great affordable prices

Prices:
Service:
Overall:

Good Prices.. Stock a nice range of parts
Prices:
Service:
Overall:

Incredible customer service i must say, to me these fellas fall short no where, friendly staff affordable prices and quality goods. I\'ve been to the south branch and was shocked at the service i got. Double R, keep up the good work.