Calypso Tents > Trinidad and Tobago
Calypso Tents > Trinidad and Tobago
5

out of

5
based on
500
ratings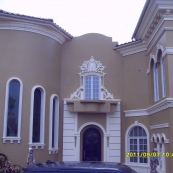 Home Aesthetics was formed in October 2007. Our Management and Production team has been involved in the construction industry for over fifteen (15) years. Our niche market is in the production and ...
Mouldings
WELCOME TO MOTHER NATURE TRINIDAD: Remember we are what we eat! What we plant is what we're going to reap! Welcome aboard and congratulations on being one of the many persons who have decided t...
Herbs

RAMCHARITAR AND ASSOCIATES Registered as a partnership with the Registrar Of Companies Managing Partner- Mr Ramnath Ramcharitar NIS Consultant and Former Registrar of National Insurance Appeals Trib...
National Insurance Consultants